Report Name: Tipicon dApp Integration Progress Report #3
Reporting Period: August 20, 2020 to September 20, 2020
Report Description: This report will go through our progress in the reporting period.
Tipicon KPIs:
Our milestones and KPIs in terms of numbers keep increasing since the community continues to use Tipicon daily, yet we do not have any new milestone that seems worthy of sharing to us.
We would like to share DAOlevels statistics, yet those are unavailable at the moment and we can share them when they are available if needed.
Progress in Reporting Period:
Our plan for this reporting period was to complete DAOlevels integration and DAOdice integration. We couldn't foresee the situation with Icon Swap since we are depending on their release to make the necessary changes.
Overall, as planned, we managed to complete DAOlevels integration and published it to the mainnet at the same time with its release. Overall UI can be seen from the images below.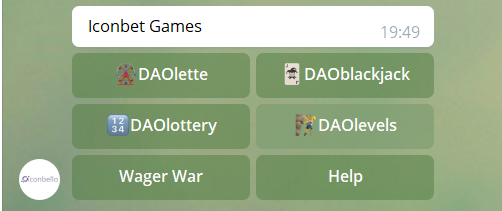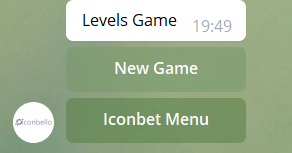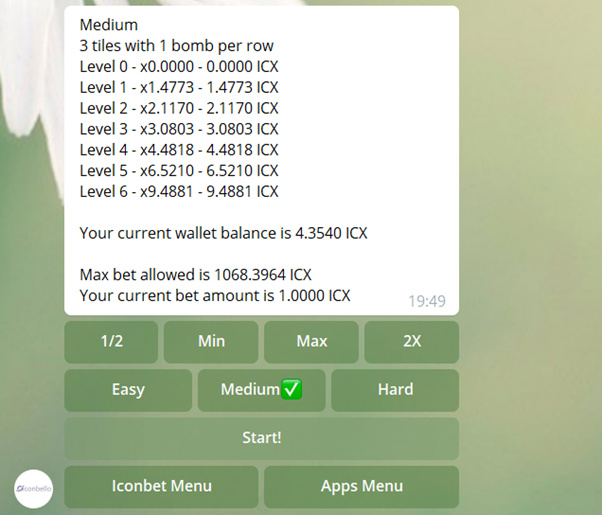 Our implementation is currently on the mainnet and it is being used daily. We continue to gather feedback from the users to increase user experience and will make necessary improvements whenever possible.
For DAOdice, we are currently working on the tests of the autobetting feature, other components are completed. Once testing is completed, it will again be released to the mainnet and continuous improvement procedure of ours will be carried out, as usual.
For Icon Swap, we expect medium changes to our design, since the service will not be overwritten from scratch. Once ReliantNode completes their reshaping, we will quickly reshape our already existing integration and Icon Swap integration will be completed.
Project Completion Percentage:
We believe we are 90% done with our project, we have released DAOlottery and DAOlevels integrations to the mainnet, only have DAOdice autobetting testing and Icon Swap reshape as our remaining tasks.
Remaining Time to Completion:
We expect to release DAOdice within a week, yet we cannot predict our release for Icon Swap since we are waiting for ReliantNode to finish up their work. After DAOdice release, we plan to carry a promotion in order to increase usage of Tipicon for new integrations, as well as a gift to the community.
Expected Results for the Next Period:
Since this was our last period, we can only expect to improve what we have done so far via gathering user feedback and improving user experience.