Project Category
Infrastructure
Project Description
Hana is the main wallet used in the ICON ecosystem.
The Hana team has a proven track record of building Hana for Chrome and mobile with support for ICON, Havah, Polkadot, Kusama, Snow, Ethereum, Binance, Harmony, Astar, Litentry and Astar chains.
The ICON foundation is focused on building the xCall service on top of IBC, we want to make sure Hana wallet is ready for a seamless UX experience ahead of launch (similar to what we built for SNOW).
The scope of the project is to have a fully functional wallet experience on the Cosmos ecosystem from Hana in both Chrome and mobile. This will ensure we have a world-class cross-chain UX for DApps and their users.
Project Duration
2 months
Project Milestones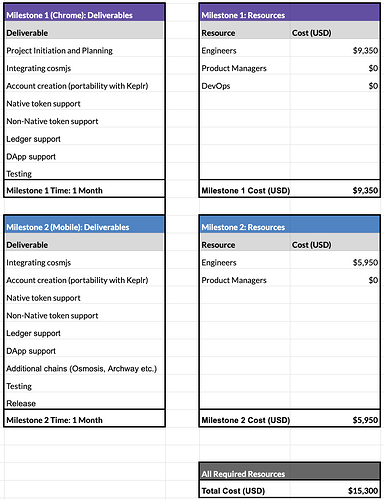 Funding Amount Requested
$15,300