1. Project Category - Community Activities
* Ambassador activities, public relations, meetups, educational content and activities, and web community development and management

2. Project Description
Hello, everyone!
In our overwhelmed world is very important that as many people as possible know about the blockchain and ICON ecosystem.
Our team plans to do it in a non-standard way. We want to make and design a set of stickers for the ICON blockchain.
After the design, we will create a one-page website where anyone can download and use a set of ICON stickers for their needs for free, example send it in telegram chats or other messengers, print and use as paper stickers, stick on laptops or other places.
There will also be a one-page document explaining what ICON is, so, you can use this to give someone else some stickers and show them what ICON is and does with said document. The document is on ICON technology and goals and will not contain financial or investment advice. The information is freely attainable online and the document will not contain any privileged or "special info."
Ecosystem will receive:
Stickers pack (15 stickers) with ICON symbolics ready for print or web use
Stickers pack (15 stickers) ready to use in Telegram
One-page document with explanation what ICON is
Web-site where you can download all this for free
3. Project Duration
2 weeks from the beginning
4. Project Milestones
Design
Come up with the best ideas for stickers
Create a design for the web-site
Create a design for the one-page document
Implement stickers in Telegram stickers format
Testing
Have to check that is everything fine with printed stickers and web-based stickers
Launch Plan
Distribute and publish everything on Reddit, Telegram, and Twitter
Support & Maintenance
ICON Stickers will be supported and maintained, reliably sending stickers all over the world, probably.
5. Funding Amount Requested
One designer and one frontend developer will be working on this project.
Stickers Design - 25 hours * $30 per hour = $750
Design and Markup for web-site - 15 hours * $30 per hour = $450
Design for one-page document - 5 hours * $20 per hour = $100
Implement stickers in Telegram - 3 hours * $20 per hour = $60
Total: $1 360 ~ 13 600 ICX (as per today's ICX price $0.10 by Coinmarketcap)
6. Official Team Name
Block 25
7. Team Contact Information
e-email: bod.work.me@gmail.com
8. Public Address
hx2a33427cf358a7d02d15098106123bd450909c04
P.S. as an example)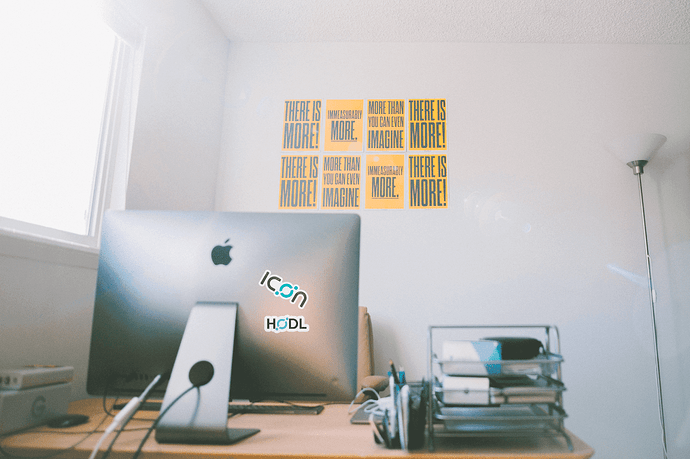 Request for a reassessment:
We want to make adjustments to our proposal.
at first glance, it's really fun, but now I'll try to explain why our proposal will be able to bring enough benefit to the ICON community
Why do we want to create our own set of ICON stickers?
It is clear that the more people learn about the ICON blockchain, the better. But now in our crowded world, most people just don't pay attention to the noise and the advertising around, it's called banner blindness.
Our offer allows each member of the community to download, print and use stickers for their own purposes.
In each sticker will be hidden meaning, something like - Hold ICON, Vote for P-REP, Stake ICON and other
All stickers will be made in a high-quality style and design that is easy to remember and will be separated from the bulk of information that is perceived by a person, it will allow people to constantly remember the ICON Blockchain
Every year, a large number of events, meetings, and hackathons are held around the world where the main topic is blockchain.
I have participated in most of them in countries such as England, Spain, Berlin, the United States of America and Poland, all of them paying great attention to stickers and merchandise.
This is one of the best examples of free marketing, people use stickers, attach them to their laptops or other staff and everyone they meet will see logos of ICON blockchain.
In addition, together with the stickers, we will make a document explaining what an ICON blockchain is, if someone wants to present a set of stickers he can do it together with a short and clear version of the ICON Whitepaper
so, let's summarise
Free marketing for ICON Blockchain;
Raising people's awareness;
Educational material "What an ICON is?"
Merchandise is ready to print or use on the WEB
That's is why I believe that my proposal will greatly benefit the ICON blockchain and a whole ecosystem.