Background:
GangstaBet
GangstaBet is a Digital Collectible of 5555 unique Gangsters and Detectives. It was one of the forces to kick off the NFT craze in the ICON community and continues to live up to that as it is the most popular NFT project in ICON. GangstaBet NFTs are the most traded NFTs in ICON, with a sales volume of 10.61 million ICX and 20k+ transactions. There are 973 unique holders of GangstaBet NFT with a floor price of around 700 ICX (mint price was 80 ICX).
GangstaBet is also one of the most active and passionate NFT communities, not only in ICON but in the overall NFT space. With many of our holders entering the NFT space with GangstaBet as their first NFT. This has allowed GangstaBet to be a community full of passionate holders who help new members get into our ecosystem and proudly talk about the project both within and outside our community. Few blockchains have also reached out to us with a proposal to expand to their chain after the success of GangstaBet (more later). It shows that what we are building is unique, loved by people and desired by networks other than ICON. We are proud to have started from ICON and want to keep delivering and expanding our work in this network.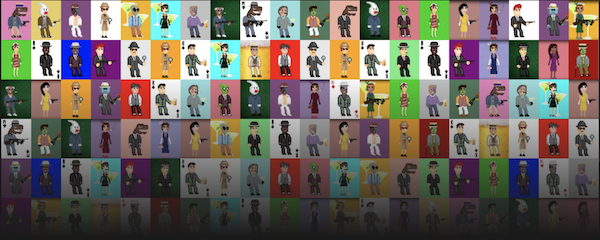 The Emerald City
The Emerald City is the first major City of the Gangstaverse. It is a community-owned and community-led virtual city of Gangsters and Detectives. The Emerald City intends to become a one-of-a-kind play-to-earn DeFi game built in the ICON network. With the Emerald City, we are creating a gateway for the ICON community to a next-gen DeFi game that embraces the full potential of blockchain, with a compelling storyline, sophisticated NFTs with both collectible and gaming properties utilizing several DeFi components like staking, farming and yield generation.
Overall, Gangstaverse has been a huge success with a team of 20+ people (artists, designers, developers and managers). We want to keep expanding our team and building the next phase of GangstaVerse.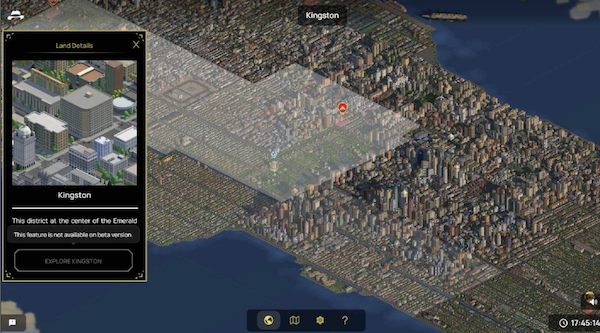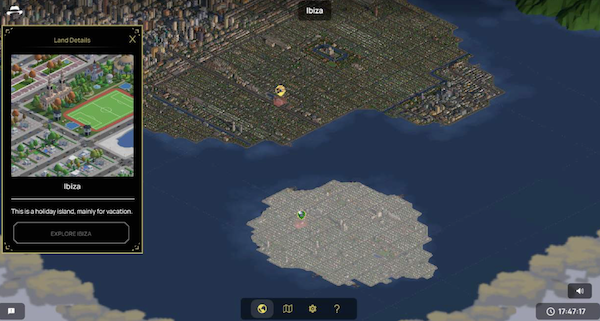 Gang Wars:
Gangwars will be a strategic passive simulation game where you can enter your GangstaBet NFTs strategically in the war between two gangs. The Emerald City has 8 zones, namely Commercial, Residential, Recreational, Health, Governmental, Educational, Industrial and Airport. In each of these zones, there will be multiple fights each day between different Gangs to win rewards and items that can later be used within the game. This approx. 15 minutes long passive gameplay will have a few active component options to intervene and use a few "power moves" to maximize your chances of winning.
Note: More details and gameplay of the games will be released in time.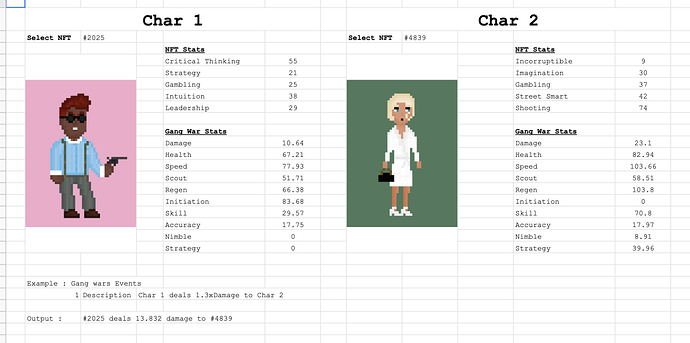 Sample stat simulation for Gang Wars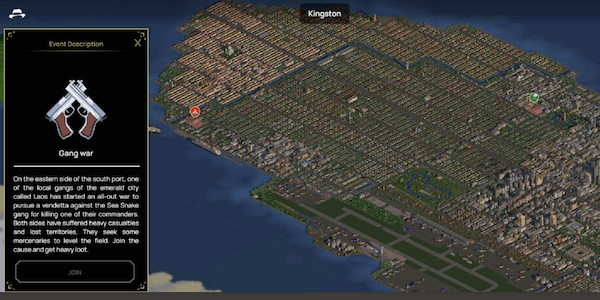 Games and Blockchain
We love games. Games are an essential part of human history. People have played games to fight famine, entertain themselves, and earn money. They are some of the most effective engagement and coordination activities across multiple generations. That is probably why the global game market is worth more than 300 billion dollars.
Blockchain has presented multiple avenues of exploration. One of the most critical avenues of blockchain is its potential to create virtual communities with high economic potential. There are virtual communities consisting of more people than even some physical countries.
The developmental potential of blockchain presents opportunities and challenges simultaneously. It allows us to create new work, finances, and human engagement systems. However, it also presents before us the challenges to be able to sustain these communities economically and keep the community engaged. We believe games will play an essential role in this process.
Games create an environment for people to come together and interact. Building games for web3 communities can help us engage our existing community better and help the members exchange value. This process can bring the community together and sustain them over a long period.
More than 2.9 billion people worldwide play games, many of which are yet to enter the gaming ecosystem in Web3. People have been enjoying playing games without substantial incentives to date. Web3 games can also help us onboard the latent population that loves games and is yet to step into Web3.
Gangstabet has a vibrant community built around our project built on the ICON blockchain. We have delivered great community experiences to our members. We want to develop our community, engage our members better and add value. So in the process of building further, we are creating "Gang Wars".
Why does the Gangstabet Community need a game right now?
After the massive success of our GangstaBet Collectibles, we have been developing a whole virtual universe for the Gangsters and Detectives - the GangstaVerse. It has assets like character NFTs, Land Ownership Certificates of the City, CROWN tokens - the governance tokens. Creating a game to utilize all these assets more actively will increase their value and utility. It also gives a fun way to provide more economic incentives to the players while increasing the economic activities in the GangstaVerse.
There will be different types of games that will be released as part of the GangstaVerse from passive to active games of different nature to cater to varying interests of the players. Our intention is to become an example of a quality game in the GameFi space. With the release of Gangwars as the first game, GangstaBet will be the second gaming project in ICON following ICONbet and the only game with NFT collectibles, a virtual universe owned by the community for the NFTs to exist in and a whole economy within the GangstaVerse.
Why Gang Wars as the progression of the ecosystem?
After the release of digital collectibles and map of the City, a simulation fight game makes sense as the progression. We intend to bring thousands of new members to this ecosystem through different kinds of games each catering to varying interests of people. Gangwars being a passive simulation which caters to the people who may not want to spend hours playing actively and instead would like to engage with the game strategically with minimum time invested. It will provide a new avenue for newcomers to invest in a different way.
$CROWN:
We have been giving our community members $CROWN (governance token) for their participation in our ecosystem. So far, our community members have accumulated more than 10 million $CROWN tokens for providing liquidity and delegating their votes to GangstaBet P-Rep. $CROWN token has also been given to fund ecosystems within GangstaVerse eg. 1mil $CROWN tokens given to fund GalleryDAO project.
The total supply of GangstaVerse Crown ($CROWN) is 250 million tokens (IRC-2 token standard) in the ICON blockchain. The current total supply of $CROWN is ~49.4m. After the token launch, $CROWN tokens were distributed to GangstaBet NFT holders and those delegating their ICX votes to GangstaBet P-Rep and providing liquidity to GBET/bnUSD pair. Currently, they are being distributed to those providing liquidity to GBET/bnUSD pair and to CROWN/bnUSD.
The current total supply of $CROWN is ~8.6m with 973 holders. The market cap of $CROWN is $1.1 million and the liquidity pool for CROWN/bnUSD is around $89k. The price of CROWN is currently at $0.01, with ATH $0.023. More than 65% of the minted tokens have been burnt so far.
Community Activities and Giveaways:
The GangstaBet Team has given away more than $100k worth of tokens and NFTs to their community. We regularly run events to reward our members, and we will continue doing that with the rewards that we get from the marketplace fees and P-Rep rewards. This is a new form of giving back to the community that believed in us, and we will not stop doing it.
Few events that we organized in the past:
100k OMM giveaway
NFT giveaways
Art competition
Meetup giveaway
Golden Key competition and giveaways
We also had waived off marketplace fees for the first 6 months, which was equal to more than 120k ICX alone.
CPS Funding
We have received funds to develop GangstaBet and The Emerald City. But, with Gangwars we are trying to create a new platform for gaming hoping to bring thousands of new members to the ICON community. The estimated expense of this development is $58k. We are looking to raise $20k from our ICON community and P-Reps so that it will give some support during this bear market.
Project Milestone
Milestone One (One Month)
Complete the designing of game assets: backgrounds, UI/UX, leaderboard
Simulation animation
Animation of powermoves
Development of Game UI
Implementing the mechanics for the passive gameplay
Milestone Two (One Month)
Incorporating impacts of use of powermoves
Lobby for players to line-up before they enter the game
Creation of a leaderboard to keep track of the leading Gangs
Milestone Three (One Month)
Marketing and Outreach
Gangwars game release
Funding Amount Requested
We are requesting the funds for initial game development, design, and product management. The funds will hire game-developers, artists, and cover other miscellaneous expenses. The total amount requested is 20,000 USD.
Game Mechanics (1) = $3,000 for 2 months = $6,000
Game Developer (2) = $3,500 x 2 for 3 months = $21,000
Game Designer (1) = $2,000 for 3 months = $6,000
Graphics Designer (1) = $2,000 for 3 months = $6,000
Web Developer (1) = $2,500 for 3 months = $7,500
Web Designer (1) = $2,500 for 2 months = $5,000
Project Manager (1) = $2,000 for 3 months = $6,000
The total cost of the project is $57,500 for 3 months. We are asking for $20,000 from CPS and the remaining will be covered by the team. GangstaBet Team has 20+ developers, UI designers, smart contract developers, project managers and product managers. The team is funded from the sales from the NFTs, ongoing P-Rep rewards & marketplace fees. For the development of the game, we will need to hire more developers, game designers and game mechanics engineers.
Message from Sponsor
Self-sponsored and confident that our team is going to deliver a world-class game on the ICON network. GangstaVerse & Gang War has the potential to bring thousands of new players who are looking to play and immerse in the NFT and gaming space in ICON.