Penalty Makes You Unable to Make Ends Meet if You Voted Unwisely
The voting for ICON P-Reps has begun recently. Voting could not only select excellent nodes to help the ICON community, but also help voters to get rich rewards. For the current 70 P-Rep candidates, many ICONists may find it difficult to decide which node to vote for. Therefore, the purpose of this article is to remind ICONist the risk of loss of principal due to the Penalty System, and help every ICONist to carefully select reliable P-Rep and earn more voting revenues.
Recently ICON released the updates of the Yellow Paper IISS 2.0, and the newly introduction about Penalty System, especially the "token burning component", caused intense discussion. The Yellow Book states that there are 3 types of penalties outlined in the IISS paper: "Validation Penalty, Low Productivity Penalty, and Disqualification Penalty". In general, the lower the block productivity and stability, the more likely the P-Rep is to trigger the penalty system. Once the Low Productivity Penalty or a Disqualification Penalty is triggered, 6% of the delegation toward such a P-Rep will be burned, which means, voters voting for that P-Rep will directly lose 6% of the principal.
According to ICON's economic model, the annual return rate of voters varies from 2% to 12%, and expected rate of return is 5.27% while the voting rate of whole network is 30%. Obviously, once the P-Rep suffers the penalty, his voters' income for one year would be even less than the loss of principal.
Yellow Paper IISS encourages ICONists to "delegate across multiple P-Reps to diversify the risk of having their tokens burned". However, it should be noted that this does not completely avoid the risk of penalty. In other words, if ICONist voted for multiple P-Reps and only one suffered penalty, he would only lose 6% of the amount of votes to this P-Rep. Losses could be reduced in this way, but still unavoidable. To avoid losses, votes should carefully select a safe and stable P-Rep. The security and the strength of technical operation of P-Rep must be the primary consideration.
InfStones: One of the Best Choices for Professional and Reliable P-Reps
InfStones is a Silicon Valley-based technology company that specializes in cloud computing and is one of the largest service providers for blockchain cloud management. Having self-developed patents to protect key storage, InfStones can ensure redundancy while achieving nodes monitoring and disaster prevention 24/7. InfStones has also partnered with CertiK, one of the world's most advanced blockchain cybersecurity companies using cutting-edge Formal Verification technology to prove hacker-resistance, to provide the most secure service.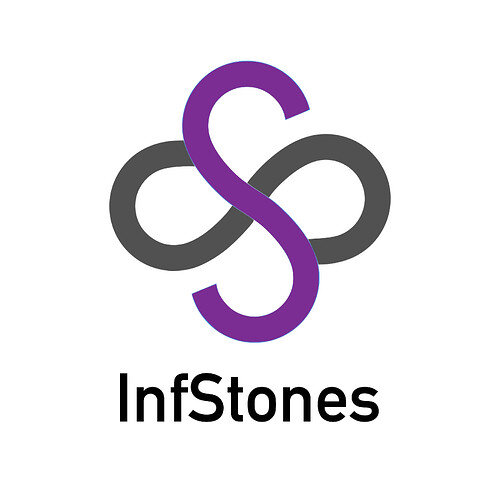 With our top-notch technology infrastructure and outstanding node management record, InfStones stands out from all competitors for node management of every public chain's nodes. Currently, we have over 100 nodes operating smoothly under our maintenance and surveillance. The nodes InfStones manages for EOS, TRON, VeChain, Ontology, IoteX, Loom , and other DPoS public chains are all supernodes. Additionally, InfStones has mining nodes deployed in well-known PoS public chains including IRISnet, Cosmos, Tezos, Algorand and IOST .
InfStones is ranked 3rd in the world amongst the best "Digital Asset Staking Providers" chosen by Staking Reward.

InfStones has a very stable and excellent node operation performance. At present, the block productivity of all of the InfStones nodes is higher than 99%, such as EOS, TRON, Cosmos, Ontology and IRISnet. The productivity of some public chains are counted as follows:
Performance of other public chains is not shown because of the lack of publicly available productivity data. The Cosmos public chain also has a similar penalty system as ICON, and we could see that InfStones performed well. It's convincing that InfStones has a good performance record in the above-mentioned well-known public chains. The technical strength and security of InfStones could be proved.
InfStones Provides the Long-term Support for the ICON Community
nfStones not only have the technical expertise to ensure high availability and security standards for P-Rep, but also shares experiences with the ICON team about economic model. InfStones has discussed with the ICON team and provided economic model consulting services through research on different PoS public-chain and DPoS public-chain economic models, assisting to improve the PoS Staking Program to help the network achieve greater stability.
Besides, through the operation of nodes on multiple public chains, InfStones has accumulated a large range of investor communities, including institutional investors and high net worth clients. InfStones will introduce ICON to existing customers and communities, expand the influence of ICON, and bring a diverse customer base to ICON to help it achieve greater stability.
We appreciate your vote for infStones! One of the most professional and reliable P-Reps!