AC3 x MouseBelt P-REP Candidate 115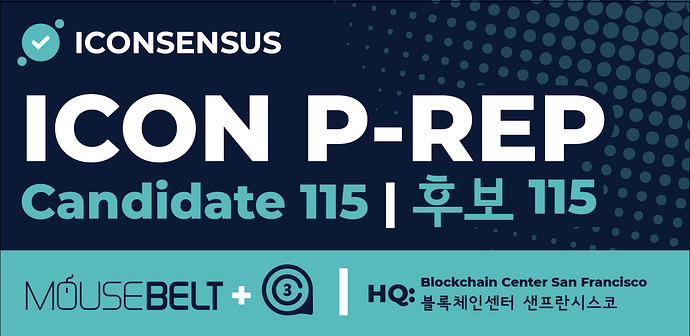 AC3 is the #1 IRC2 application token in market capitalization on the ICON network. AC3 started in 2017 and launched the GrowYourBase.io platform this year. We believe that programmable securities (tokenized assets) are the future and we want to make ICON a key destination.
GrowYourBase is the only platform that allows tokenized asset companies to educate and engage global users. Users "earn" by promoting and learning about a company's product. Users then acquire tokenized assets and build their digital portfolio. The platform offers digital asset ownership of token-backed gold, U.S. real estate, music royalties, cash flows and a large collection of NFTs (digital collectibles).
GrowYourBase is on track to have 10,000 active users and with over 50,000 microtransactions already completed. The team has a history of successfully growing global enterprises with specific expertise in derivatives, tokenomics, social media influencing, viral marketing and governance.
AC3 exclusively utilizes MouseBelt, a premier development team that both built the AC3 token asset on the ICON Network and continues to develop the GrowYourBase platform. Due to the success of the partnership, MouseBelt Accelerator recently made a considerable financial investment in AC3.
MouseBelt is an accelerator and engineering team that specializes in blockchain and has invested $40M in over 60 ICOs while the engineering team has built over 20 blockchain projects. MouseBelt Engineering (formerly No Rest Labs) conducted the first STO on the ICON network, ZenSports (SPORT token). You can read more about their work on ICON in their interview with the ICONist.
The accelerator makes 10 blockchain project investments per year, with AC3 as the first project investment on the ICON network.