Team name : Mineable
Requested amount: 2,000,000 ICX
Public address: hxdc35f82a3a943e040ae2b9ab2baa2118781b2bc9
Mineable's mission is to spread awareness, generate buzz and showcase the true potential of the ICON Project. Mineable has spent the last two years shining a spotlight on the ICON project by using various social media platforms such as the popular ICON themed YouTube channel "iconTV".
Here are a few examples of our past work for the ICON Project.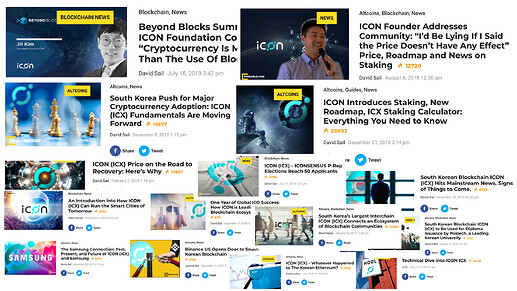 Specific details for what increased delegation will do for your team:
We aim to produce content that brings awareness, exposure and positive buzz for the ICON project as a whole. We also aim to nurture existing ICX investor confidence by creating interest, excitement, curiosity and anticipation for everything ICON. Additional delegations would allow our team to continue to grow the reach of "iconTV" and focus on highlighting the various public chain related initiatives such as BTP, MyID, while showcasing them to a broader audience, and continue to aid in the adoption of ICON and ICX.
Thank you for your consideration.