---

Team name : ICONation
Public address : hx262afdeda4eba10fe41fa5ef21796ac2bdcc6629 - ↪ ICON Tracker
---

Contributions to the ICON ecosystem :
ICONSwap (ICON DEX)

Community support (Reddit, Telegram, Twitter)

SCORELib (SCORE advanced data structures)

Hylian and Daedric (ICON Price Oracle)

Craftain x ICON courses (Educative video for ICON Developers)

Svalinn (Offline Desktop Wallet for ICX)

Obsidian (GUI for the ICON MultiSig Wallet)

ICON unofficial PHP and C++ SDKs (Wrapper of the ICON JSON-RPC API v3)

Battle Bomb Royale (Realtime multiplayer game playable entirely on-chain)

By ICONists, for ICONists: Chatting with ICONation (informative Youtube content for ICONists)
---

ICONSwap
ICONation provides an open source, free of charge, decentralized exchange (DEX) for ICX and IRC2 tokens, available on MainNet.
Still heavily in development, the user interface is improving frequently thanks to the ICONSwap community feedbacks. Below is a preview of the next version getting released soon, featuring a better order book and limit orders.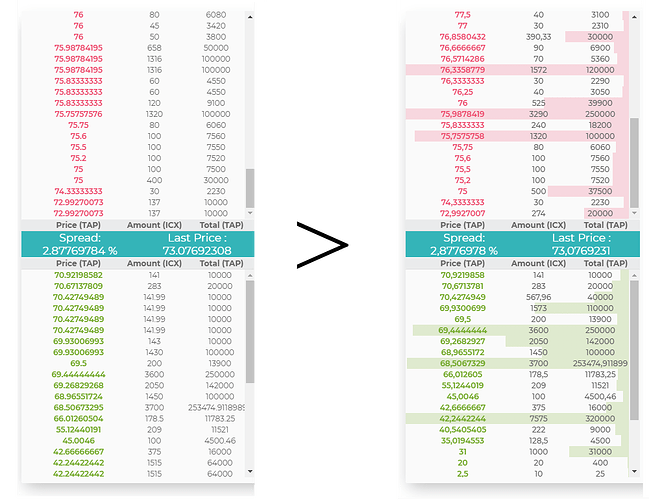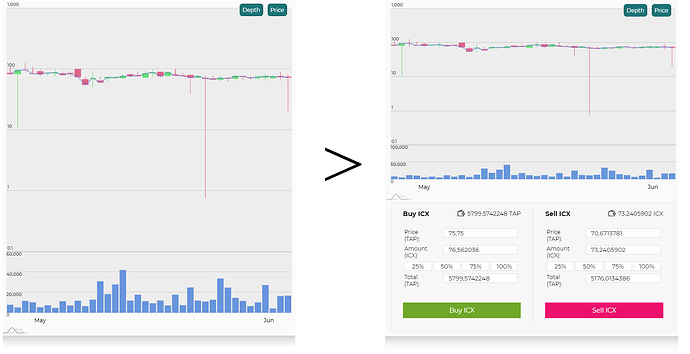 Consistent amount of transactions and volume (around 10 000 USD traded every day), mainly from the ICONBet community (TAP)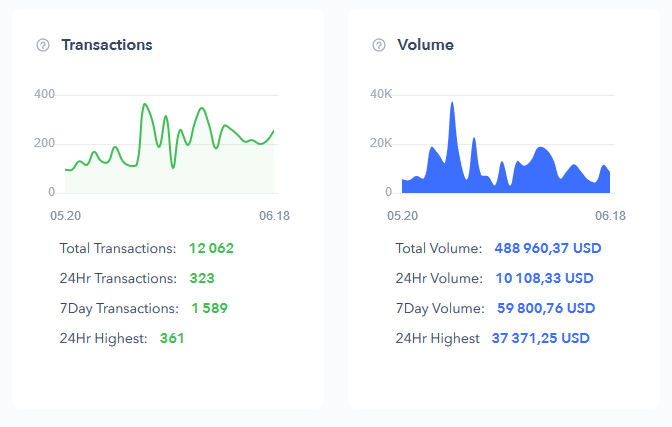 ---
Community support
ICONation is a fulltime Community Manager team : we assist ICON in community growth and management on Twitter, Reddit and Telegram since 2018.
We're caretaker and leader for r/helloicon and its moderator team members.
We assist ICONists directly with questions/concerns/requests ; many people don't like asking publicly for help, we answer to questions and help ICONists in private on a daily basis.
We're part of the moderator team on Telegram of the official ICON Channel, the ICON.Community channel and the ICON Dev channel.
We contribute towards the ICON ecosystem via building brand recognition, reputation, expansion, and business development. Twitter networking (outside our ICON bubbles) has been a key focus here.
---

SCORELib
Still in development, SCORELib provides advanced data structures on SCORE:
Bag
Set
Iterable DictDB (native DictDB is not iterable)
Double Linked List
Binary Tree
---

Hylian and Daedric
Hylian is an ICX/USD Price Oracle released on ICON MainNet.
It is currently used in multiple dApps running on ICON. It is decentralized by multiple P-Reps teams, including ICONation, Rhizome, Sharpn and Espanicon, thanks to Oracle Feed Price (Daedric).
Insight is working on streamlining the Daedric installation (see their Delegation program) in order to further decentralize the Oracle.
---

Craftain x ICON courses
These videos showcase how to install and use the icon-sdk-python for begginner developers.
---

Svalinn
Svalinn is a Desktop application available on Windows, Mac and Linux and features offline transaction signing, which isn't possible from the other existing ICON wallets.
---

Obsidian
Obsidian is a GUI for the ICON multisig wallet.
We contributed to the ICON multisig wallet source code directly : https://github.com/icon-project/multisig-wallet/pull/24
We're waiting for the next ICON version so we can call IISS methods from the multisig wallet and actively use it on MainNet.
---

ICON unofficial PHP and C++ SDKs
These SDKs allow more developers to use ICON in their applications.
---

Battle Bomb Royale
Battle Bomb Royale is a game playable entirely on-chain, developed during the 2019 ICON Tx Challenge. It included more than 4000 lines of SCORE code.
This project is being discontinued but it is still useful as a good educative material for ICON SCORE developers.
---

By ICONists, for ICONists: Chatting with ICONation
Informative YouTube content for ICONists, this series is available on Youtube on the ICONation channel:


https://www.youtube.com/channel/UCKEiIRTKd7qbgc0BgrO7clQ/videos
Metrics: Over 13,000 views since May, 2019
---
Specific details for what increased delegation will do for your team:
The added delegation will mainly help further development on ICONSwap, SCORELib and upcoming projects
Enable virtual steps staking on the ICONSwap contract in order to offer an entirely free of fees experience to ICONSwap users
Web servers hosting and maintenance costs for the ICONSwap Desktop application
Requested amount